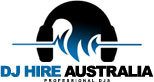 All went very well thank you. James did an amazing job!
We had to have a last minute change to the timings on the night but James was very obliging with fitting in with the schedule.
Thanks
Thanks
Jo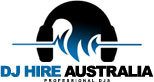 We were extremely happy with their prompts service. The very next day I received a call back to discuss our event booking information. Once we had discussed the details of the event, we were assigned to James to be the DJ for our wedding.

James was also very quick to email us and introduced himself and provide us with some information on what he would normally do at a wedding and ask what we did and more importantly did not want.

Right from the start we felt comfortable with James to be in charge of the music for our reception and could not have been any happier with how professional their service was.

James was a pleasure to deal with and really took a weight off our shoulders as we were instantly confident in his ability to read our crowd and make sure everyone was having a great time.

My husband and I would very highly recommend to anybody having an event and would like to specifically thank James for his outstanding service on our big day!

Chloe & Luke
Thanks
Chloe & Luke